After seeing the gal with LipStix Remix on Shark Tank, I decided to order her product. LIPSTIX
It has always bugged me to throw away a tube of lipstick when I can clearly see a substantial amount of product remains below. Yes, I am from the waste-not-want-not era.
I do have my limits, however. You won't find me washing aluminum foil for reuse, nor will I search hours on end for the burned out bulb in a string of Christmas lights. Sorry. In fact, just last week I was trying to sort through a huge mess of mismatched socks, when suddenly, I decided my time was much more valuable than the socks. I scooped them all up and threw them in the trash. 
Gasp.
I know! I can't believe I did it either. Then I added "socks" to the running list I have on my phone. From where I came, those socks certainly looked out of place in the trash can, but I didn't care. I was so relieved to be free of the mess. 
Where was I? Oh yes, hanging on to bits of things that matter, like lipstick! When I saw the woman on shark tank, I started hanging on to tubes of lipstick-one color/my color. By the time I sat down to actually order the product, I had three tubes on hold. When the order arrived, I read the directions and went to work. (Well, it wasn't much work, the process was fairly simple). The result?
I am impressed.
I ended up with a brand new tube of lipstick!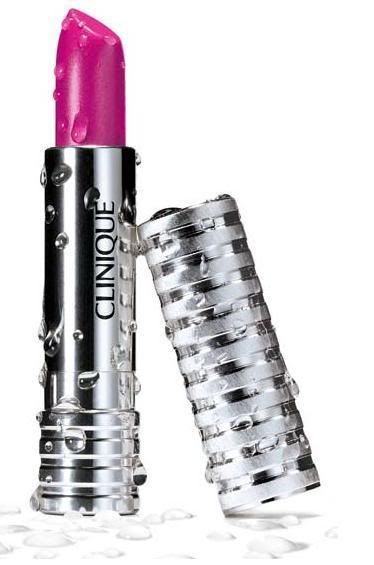 It looks perfect and performs perfectly. (The only thing I had a problem with was getting the new lipstick out of the mold and into the new tube. However, the directions suggest you coat the mold with Pam and wipe dry prior to use, which I did not do, so the next time I will obey the instructions.)
I am very happy with this ingenious idea and wish the inventor-and her investors-much success!